Chips, snoep en repen zijn snackverpakkingen die worden gekenmerkt door een aantrekkelijk design, een informatieve verpakking en het behoud van de organoleptische eigenschappen van het product.
ILPRA biedt een reeks modellen die geschikt zijn voor verschillende soorten snacks en snoep, waardoor ze kunnen worden gedoseerd, geseald of verpakt in containers, schalen of zakken in zowel harde als flexibele materialen.
We kunnen stand-alone verpakkingsoplossingen bieden of complete geautomatiseerde lijnen die kunnen worden geïntegreerd met multi-head portionering-, controleweger-, röntgen- en end-of-line-systemen.
Thermoformed ATM packaging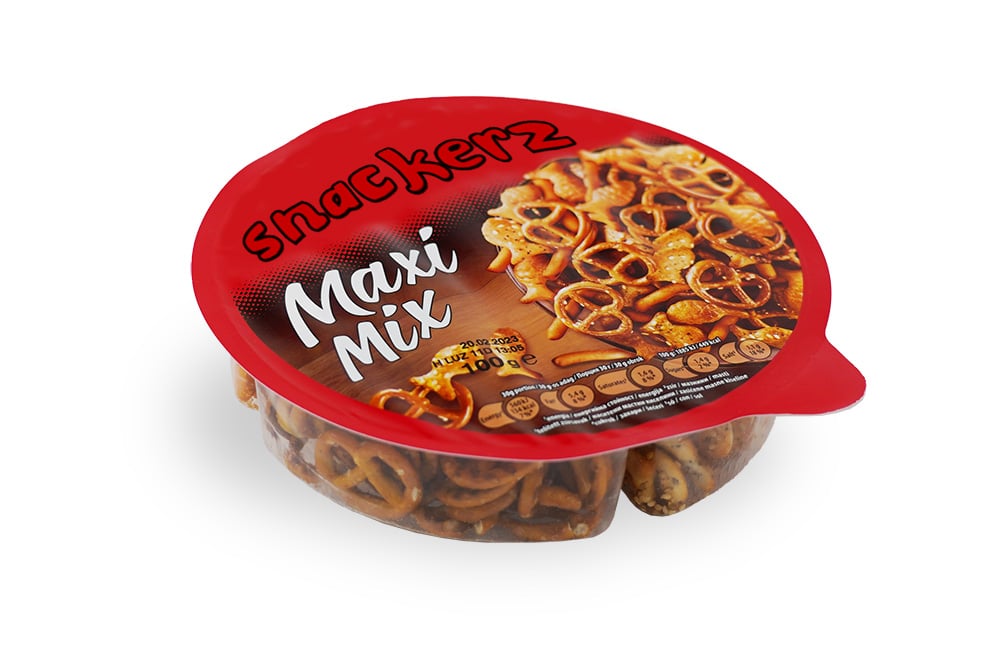 Welke verpakking is voor jou gewenst?